Cazenove Hanging Instructions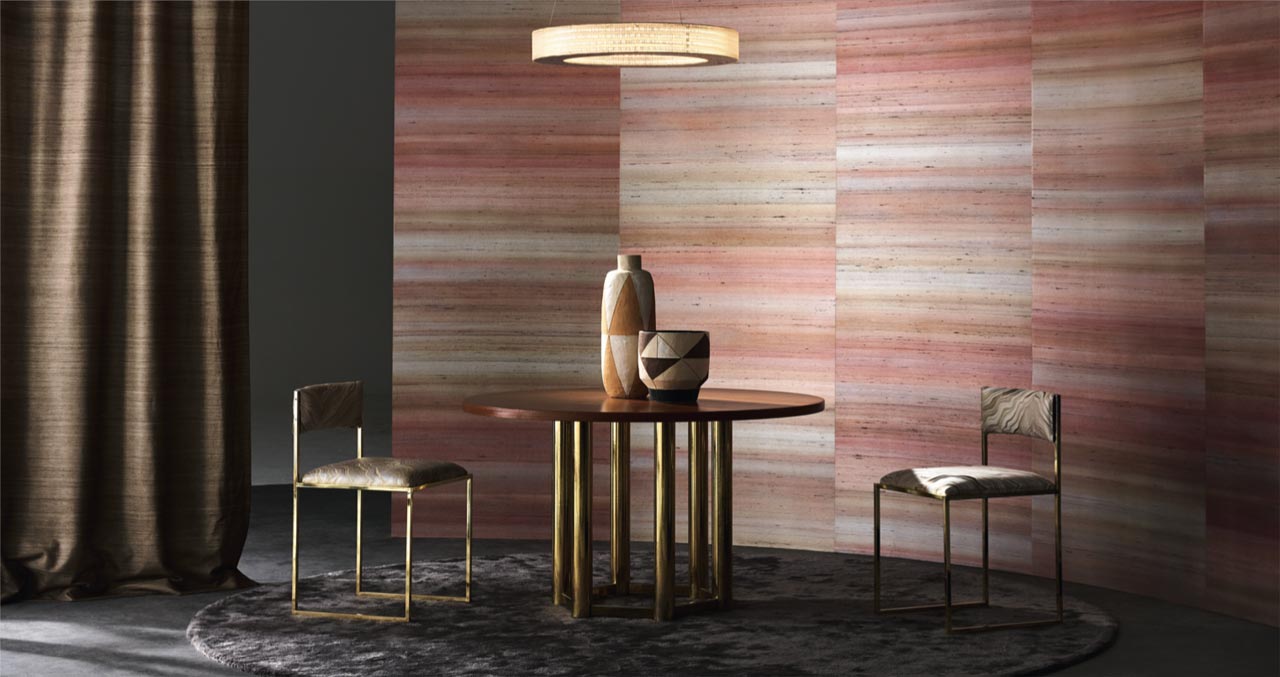 Zinc Cazenove wallcoverings are a specialist decorating product. We strongly recommend that only an experienced professional decorator install these wallcoverings.
Silk is a delicate material and must be handled carefully.
We recommend wearing clean gloves before handling this product. The silk slubs running across the width are irregular and random. They will not match up when joined drop to drop.
INSPECT EACH ROLL
Before cutting and hanging the wallcovering, ensure that all rolls have the same batch reference and are in good condition. Please ensure that there are enough rolls to complete the job.
Examination before hanging is the buyers responsibility. No claim can be accepted after wallcoverings have been cut and hung, for defects which are apparent at the time of hanging. In the event of any complaint, please quote the reference and batch number on this label.
PREPARATION
Walls should be clean, dry and even, with normal moisture levels. New plaster should be allowed to dry out completely.
Remove any old wallcovering and loose paint.
Roughen painted surfaces with sandpaper.
Scrape powdery, flaky surfaces. Absorbant surfaces should be prepared with an oil based primer ensuring it dries completely.
Cross line walls with a 2000 grade lining paper at least one day before installing the silk wallcovering.
PASTING AND HANGING
This is a paste the wall product. The decorator should paste the wall and not the back of the wallcovering.
Use a good quality heavy duty ready mixed adhesive which will not cause the product to shrink. Do not dilute. Do not use self mix or all purpose adhesives.
Apply an even coat to the wall using either a brush or a roller. If the pasted wall is not evenly or adequately coated, air pockets will form causing bubbles to appear.
Butt join the drops.
Do not allow adhesive to come into contact with the face of the wallcovering - silk is a delicate material and will stain if it becomes wet with paste. Consider using a light painters tape to cover the edge of the previously installed drop, so that any paste emerging from the seam will not settle on the last installed drop. The company will not accept responsibility for marks or damage caused by paste.
Smooth the wallcovering using a vinyl smoother - not a seam roller. Applying light to medium pressure so as not to mark the face of the silk.
Trim top and bottom with a sharp knife or scissors.
Ensure wallcovering is firmly adhered as, in the event of fire, loose wallcoverings can contribute to the hazard.
After hanging 2 or 3 lengths, inspect the result to ensure that no other faults are present. No claim for hanging costs can be accepted once more than one roll has been hung.
CLEANING AND MAINTENANCE
Silk wallcoverings can be cleaned with a vacuum brush to remove dirt and dust. We recommend when vacuuming that you only use a soft bristle attachment to avoid
damaging materials.
This information has been supplied in good faith, but without guarantee. Site conditions are beyond our control. It is the responsibility of the buyer to ensure that the environment
is suitable for the wallcovering.